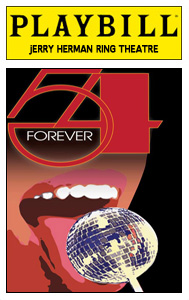 54 Forever
Tommy Tune was once the fleet-footed prince of Broadway, whose flair and Tony Awards triumphs put him in the company of musical auteurs like Bob Fosse and Michael Bennett. And then he disappeared. A pair of painful flops in the '90s led to a self-imposed exile from commercial New York theater, which has not seen anyone quite like Mr. Tune — a triple-threat actor, director and choreographer — since.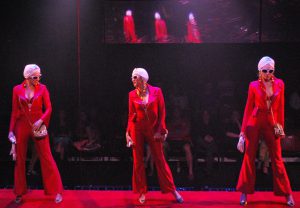 Yet Manhattan was on his mind last week as Mr. Tune stood by a stage at the University of Miami, putting the finishing touches on his new musical, "Fifty Four Forever," a valentine to the Studio 54 nightclub where he often mixed with Andy Warhol, Liza Minnelli and other chic demigods of the 1970s. For the last year Mr. Tune has been developing this disco-standards show (though not performing in it himself) with an unusual team of collaborators, the university's theater arts department and its corps of undergraduate actors, many of whom were born after his heyday, which included nine Tonys between 1974 and 1991.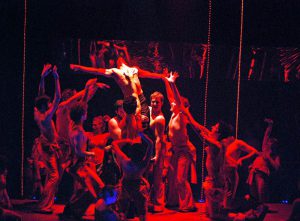 … Mutual friends put Mr. Tune and Mark Saltzman, who wrote the rhyming-couplet dialogue for "Fifty Four," in touch with Henry Fonte, the chairman of the theater arts department here, one of several nationally that have involved students in the development of new musicals on campus. In discussions with the two artists, Mr. Fonte said he quickly recognized "some signature Tune touches," like his desire for constant, choreographed movement and a bold design scheme. … read more
Patrick Healy, The New York Times.